CADRE
Cadre is usually regarded as an organization's backbone and often has both command and instruction duties. All MILRUCK cadre have ranger / mil-diver / SF background.
Cadre D
D has spent about 10 years in the Swedish Armed Forces (Marine Rangers and Army Rangers) and 7 years in homeland security and one as a Private Security Contractor. D has three military deployments and several civilian mission in Africa, Europe, and Asia. D has completed GORUCK Light, Tough and Heavy, and SEALFIT 20X and the SEALFIT Basic Leadership Academy. D loves beer, coffee, CrossFit, skiing, kayaking and dynamic shooting.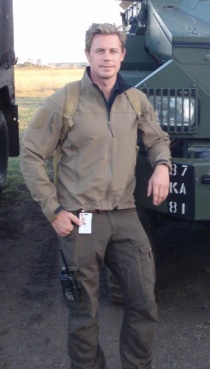 Cadre C
The invisible hand often on duty as the assistant cadre with a camera in one hand and drone remote control in the other. Helicopter Pilot, Marine Ranger, Private Security Contractor, hobby barista and beer brewer. Occasionally stands behind the camera and has produced some of MILRUCK's film material. Beer, coffee, CrossFit, car driving and dynamic shooting on the spare time menu. C is CrossFit Lv 1 certified, has completed SEALFIT 20X and MRT003.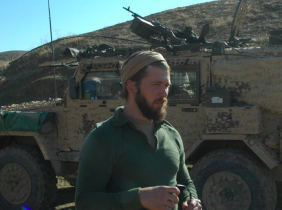 Cadre P
P is a junior officer cadet and beep-test runner with a background from the Army Ranger Battalion in Arvidsjaur. He loves to carry heavy rucks in the subarctic climate during long movements in darkness along with like-minded. In addition to this, there are few things that delight P more than helping individuals and teams reach levels they did not think possible. MRT002 et al.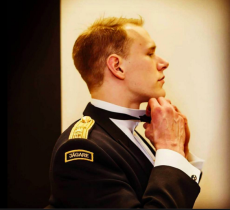 Cadre G
G is a multilinguistic martial artist with a confusing academic background. G likes everything that is expensive and unavailable as well as the contrasts of life, especially when it comes to travel. Conduct after Capture Instructor with negotiation background. Military Intelligence Officer and Marine Ranger, and has, among other things, trained East African battalion commanders. MRT001 et al.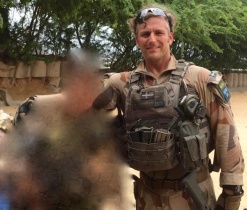 Cadre M
Power-lifter who turned crossfitter, Army Ranger turned Marine, obstacle race builder turned rucker, participants turned cadre. M Got to know cadre D on unlikely reconnaissance patrols in Kosovo, often carried on foot without the knowledge of higher command. Oldest and strongest of the cadres. Sign up for an event near Uppsala if you want to get to know this sympathetic soul crusher. MRT004 et al.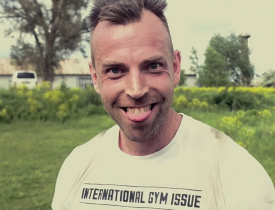 You?
MILRUCK is looking for you with at least two years in ranger, diver or SF background. MILRUCK TOUGH is mandatory as a participant, that´s where you start. Rigorous training background can replace the requirement for foreign involvement. We are looking for people all over Sweden. You have to love to train and push people across their limits. In addition to basic leadership qualities, you must be independent and imaginative. Help us build stronger citizens.